Discover a Dragon Series: VP Account Manager, Lauren Wishna
Lauren Wishna is a vice president Account Director at Dragon Army. She sits at a pivotal role between the team and our partners, making sure the relationship is effective and, most importantly, happy. Lauren is also a dynamo working mother of two small boys and a reliable source of wit. We're pretty sure you're going to ask to be friends with her.
Share a project or partnership that gives us a snapshot into your work.
The account manager role is a bit hard to explain. It's one of the most outward-facing roles in the agency. I'm doing a lot of talking on a lot of calls. But much of what I do is behind the scenes — listening between the words, ensuring expectations are clearly set, mitigating risks, and thinking about ways to make the Dragon Army team and our client partner feel happy and want to do more work with us.
When a client trusts us, feels like we provide indispensable value through creative problem solving, and has a lot of fun with us along the way, it means I've succeeded.
NREL (National Renewable Energy Lab) is a great example of the work I get to do. They are a national laboratory of the U.S. Department of Energy focused on developing and delivering creative answers to today's urgent energy challenges. Initially, they contracted with us to build a backend system that would create a matching tool to connect innovators with the people and resources they need to bring their ideas to life on a much faster timeline than it would normally take.
Throughout the course of building this tool, we recognized other ways to help NREL get better results and more user engagement, and to launch their amazing new campaign more quickly. We had built a great relationship with them, so what started out as pure development work expanded to include user experience (UX), design (UI), brand strategy, and content writing.
To me, the NREL work demonstrates all the values I hope to inject into all of our client partnerships – collaboration, trust, and good work that leads us to help in more and more ways.
Give a snapshot into your day to help us understand your area of expertise.
I start every day with a to-list, but that list always seems to change by 8:30 in the morning! On an average day, I feel like a professional fire juggler! Any Account Manager would tell you that task switching and being about to quickly pivot are part of the everyday job. I try my darndest to mitigate possible issues and think proactively to ensure that my day, my teammates' days and our partners' days are running smoothly. Most often, I ask myself these questions:
What must I do today to keep the work moving forward?
What can I do today to get ahead of tomorrow?
Are my team and client happy? If not, what can I do to help?
What can Dragon Army do to further improve our client's business?
If I can answer those questions, I have what I need to be organized, strategic, proactive, engaged, and able to provide solid leadership for our team and our partners. Oh, and I also parent my two cute (but whiny) toddlers while navigating COVID, family, and daily temper tantrums over washing hands before dinner.
What attracted you to Dragon Army or why have you built your career here?
Throughout my nearly 17-year career, I've been at more than a handful of creative shops. Some are account-led. The Account Manager's primary role is to fulfill the client's wants, which often leads to the agency being treated as a vendor and frankly, to people producing poor work. Other shops put the work first. While this approach can lead to fantastically creative and effective work, it can result in exhausted people. I missed so many special holidays and moments in my life working in a place like that.
Dragon Army puts happiness above all else. That is huge for me.
Literally, our purpose is to Inspire Happiness! This singular emotion drives everything we do, from how we handle client partnerships to the way we run internal processes. With our client partnerships, we start everything with honesty and transparency. Unfortunately, that's not table stakes in agencies but it goes a long way to Inspire Happiness.
Personally, I work hard to find out what inspires my client partners' individual happiness. Maybe it's sending flowers after a promotion or delivering a Starbucks gift card after a late-night launch, or simply sending a card that reminds them that their work is appreciated.
I have never – I repeat, never  – been at a place where it's perfectly okay to shut off slack notifications at 5:00 or take a walk in the mid-afternoon. Or even to simply raise your hand and ask for help. But that's how we Inspire Happiness for our people at Dragon Army. And what we end up with is a team of ridiculously experienced, knowledgeable, smart, talented, and passionate people who want to go above and beyond. Not because they have to. Because they want to. Because we get to be at a place where we want to work.
What Dragon Army core value resonates with you most and why?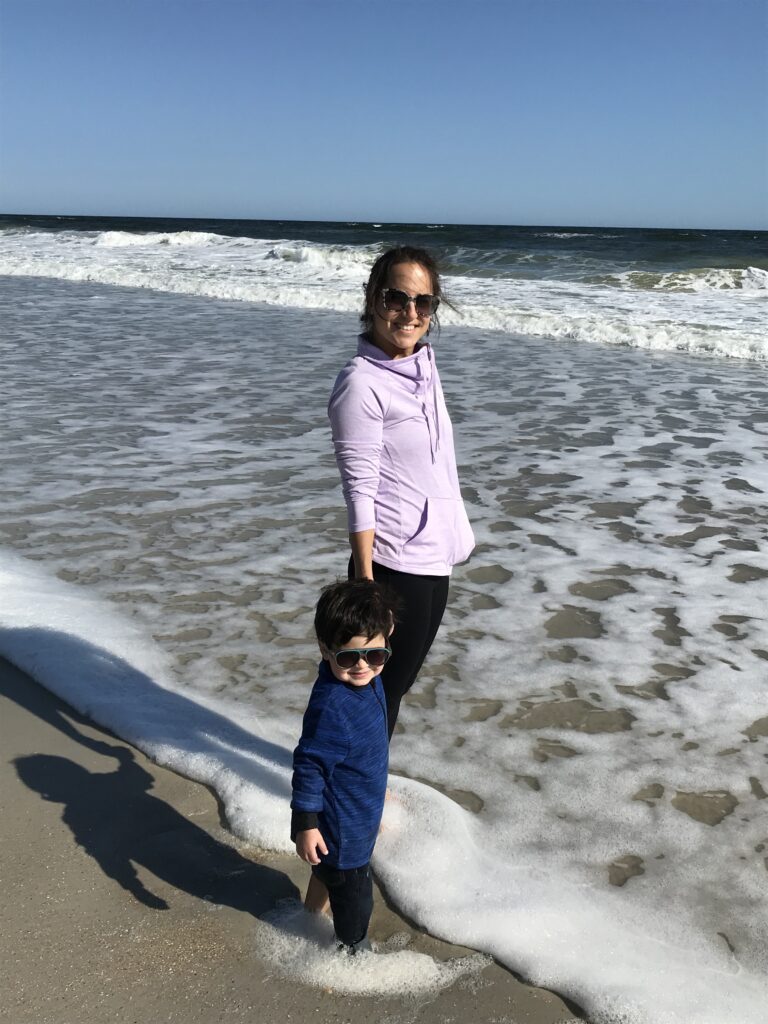 Having fun.
If you're not laughing while you work, you're missing an opportunity.
Anyone who really knows me knows I tend to make jokes about most things. I like to laugh and can find humor in any situation. If I make my team laugh along with me and take some of the stress out of a situation, that's icing on the cake.
If you want to get to know Lauren better, you can find her at [email protected] or on LinkedIn.