Using emerging technologies in the fight against cancer.
What we brought to the table.
From its inception, The American Cancer Society has been on a mission to save lives, celebrate lives, and lead the fight for a world without cancer. With an impactful mission to serve, ACS sought out a flexible partner who could support (and strategize on) digital products at scale.
For more than four years, Dragon Army has been that partner, reliably innovating and helping to launch vital efforts for the nonprofit. Together, we have produced powerful, responsive crowdfunding solutions like the cutting-edge ACS FUNdraising App. We've also developed intuitive, interactive educational experiences that tap into the power of emerging technology solutions, such as an Alexa Skill that puts information in the hands of patients, their families, and caregivers alike.
Our expanded partnership provides UX, UI, Design, Development, Strategy, and testing support that allows The American Cancer Society to expand critical work into new and existing channels quickly and powerfully.
Chatbots, User research, UX/UI for responsive web and app, UX/UI and development for Alexa skill
We appreciate Dragon Army's digital expertise and diverse skill set -- what started as mobile design partnership has expanded to content development, web design, and emerging technology development. They're one of our best partners. We always feel like we're their priority, and that goes a long way.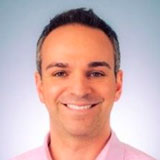 Managing Director, American Cancer Society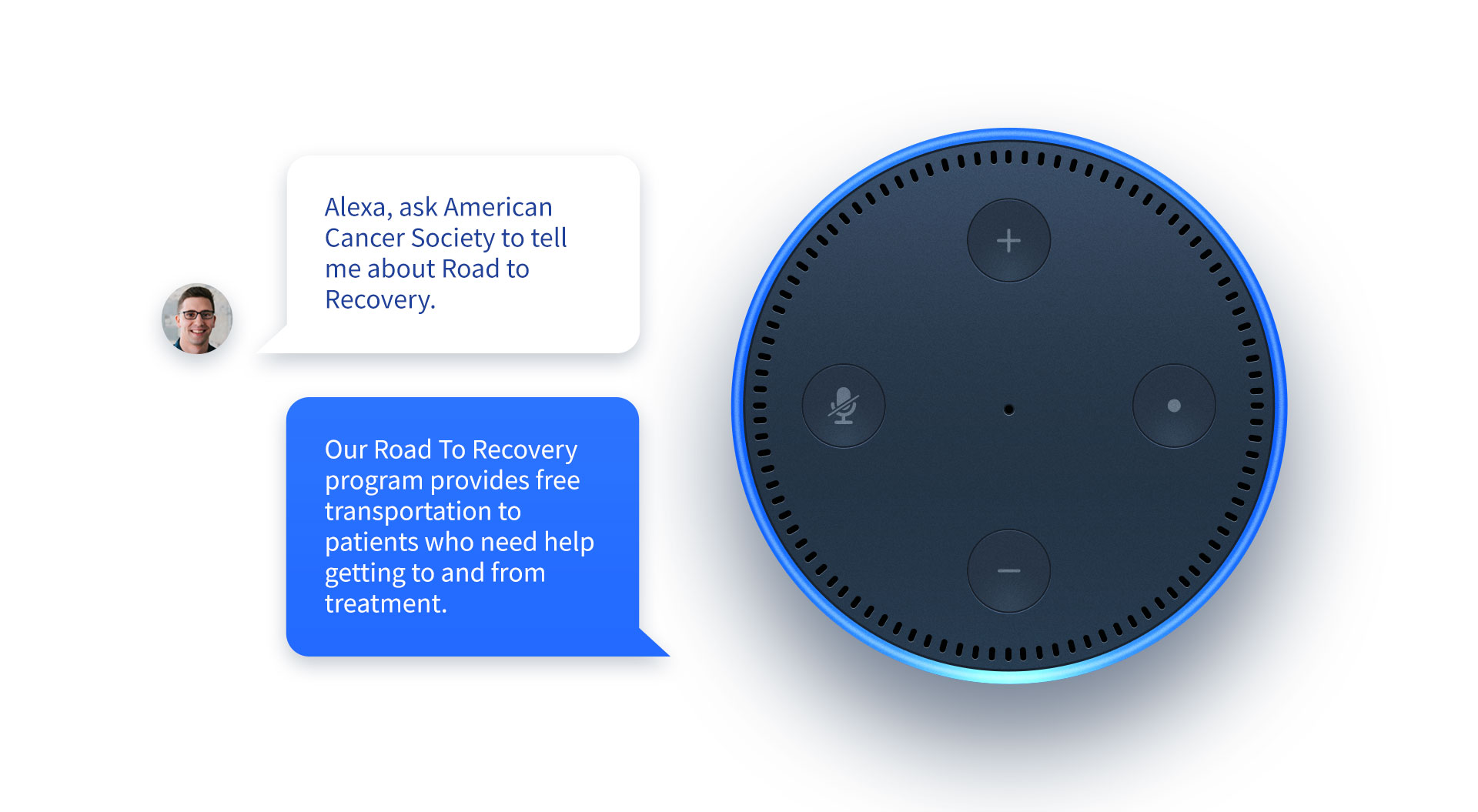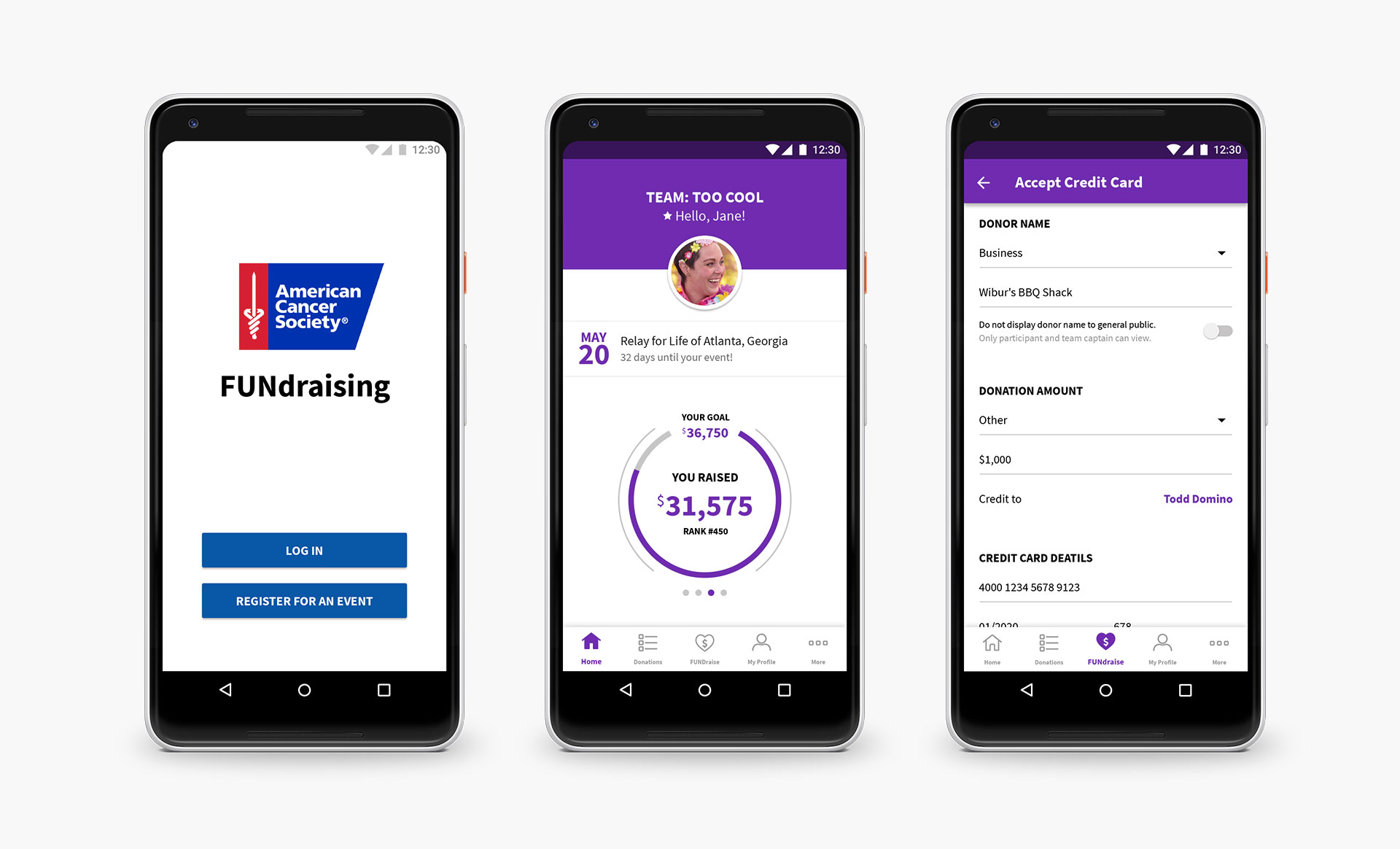 Empower patients and those who love them.
I want something like this!
Dragon Army is the partner that can get it done.