Build excitement for a game show with a real game experience.
What we brought to the table.
In 2021, TBS brought an American adaption of the award-winning U.K. game show THE CUBE to U.S. audiences. To create hype and build excitement, they were seeking a way to give audiences a chance to test their own skills. Having already worked with Dragon Army to build endemic games for other TBS programs, the team approached us for a web-based version of the game. Using our proprietary Applied Game Theory (AGTTM) to create a maximum balance of challenge and reward, we designed and built a fun, habit-forming game that quickly became a source of excitement for the fans, keeping them constantly engaged with the show and its energy.
Applied Game Theory (AGTTM), UX, UI, 3D Modeling, Animation, Unity Development
TBS knew the talented team at Dragon Army would be the perfect partner to bring to life the world of the seemingly simple, yet high-stakes, competition game show THE CUBE. The goal was to create a free-to-play web game for casual and experienced audiences putting players directly in the contestants' point of view. Fans tested their skills to try to beat three games featured on the show, propelled by a weekly competition to get the top score and earn the chance to win real prizes. Dragon Army's incredible attention to detail produced fun, dynamic, exciting, and competitive gameplay that helped familiarize American viewers with THE CUBE. It was a massive project with rigorous timelines, but the team excelled with every challenge to create an aesthetically beautiful experience.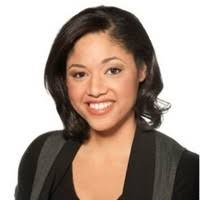 Marketing Director, TBS/TNT/truTV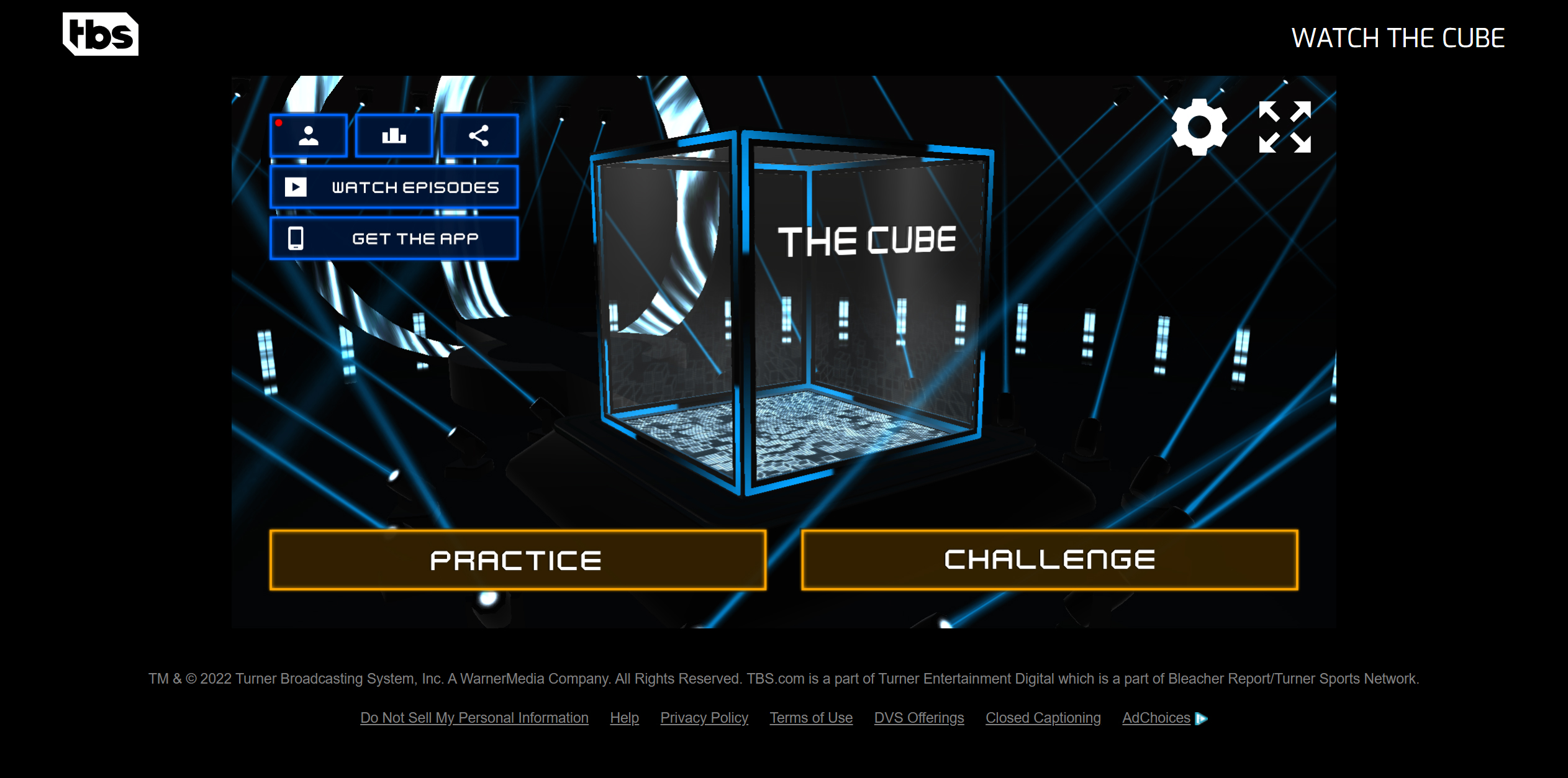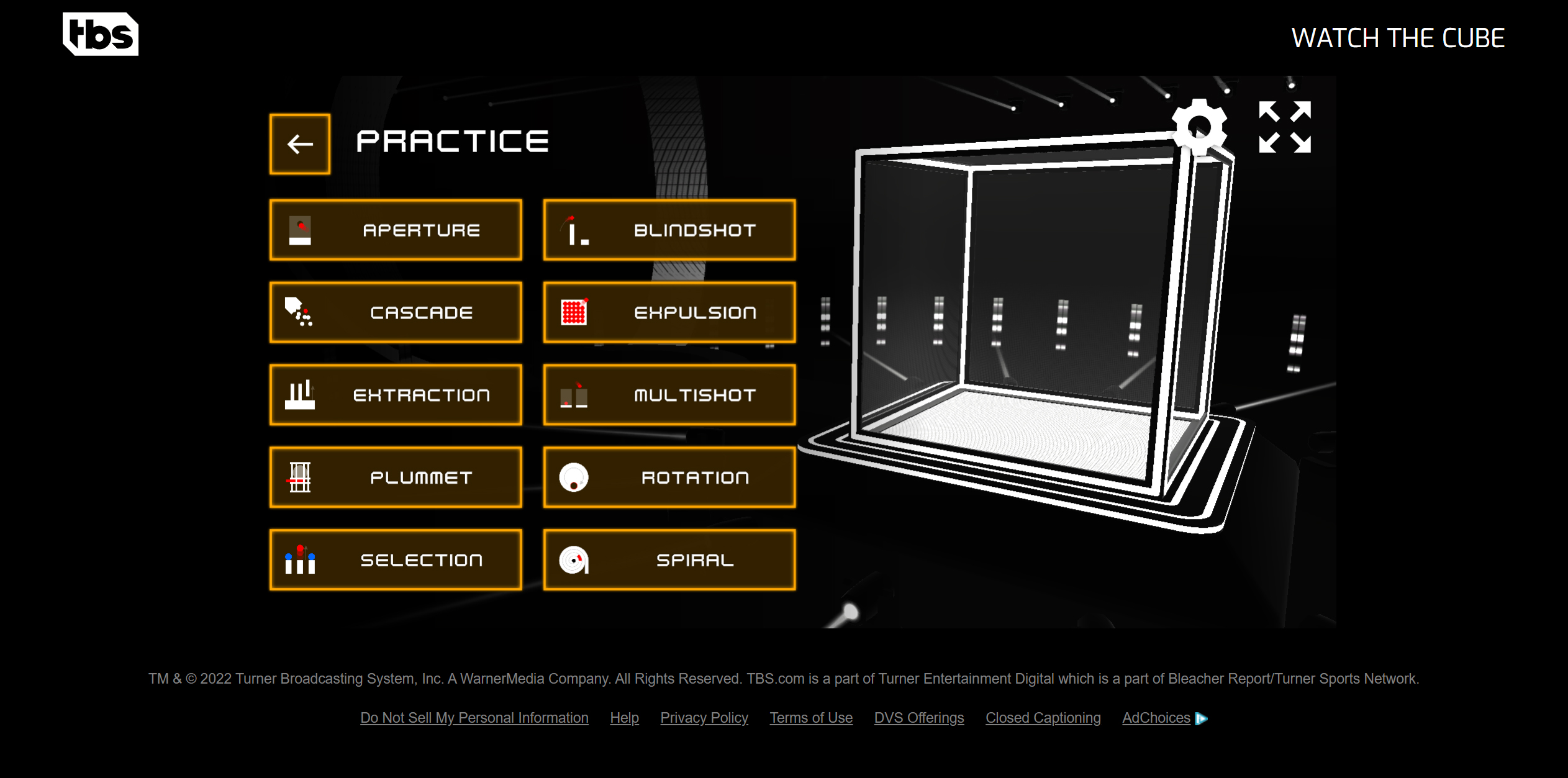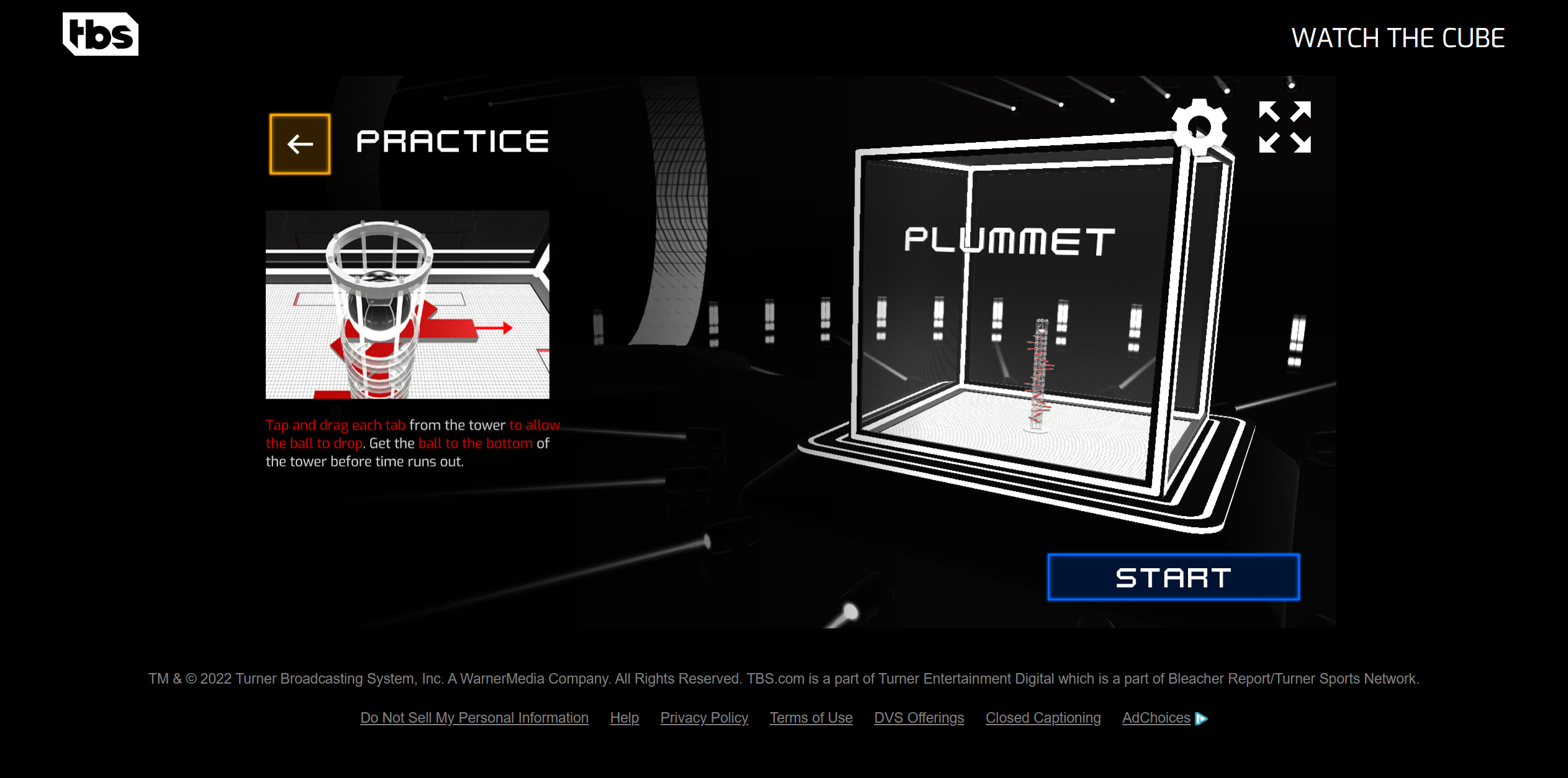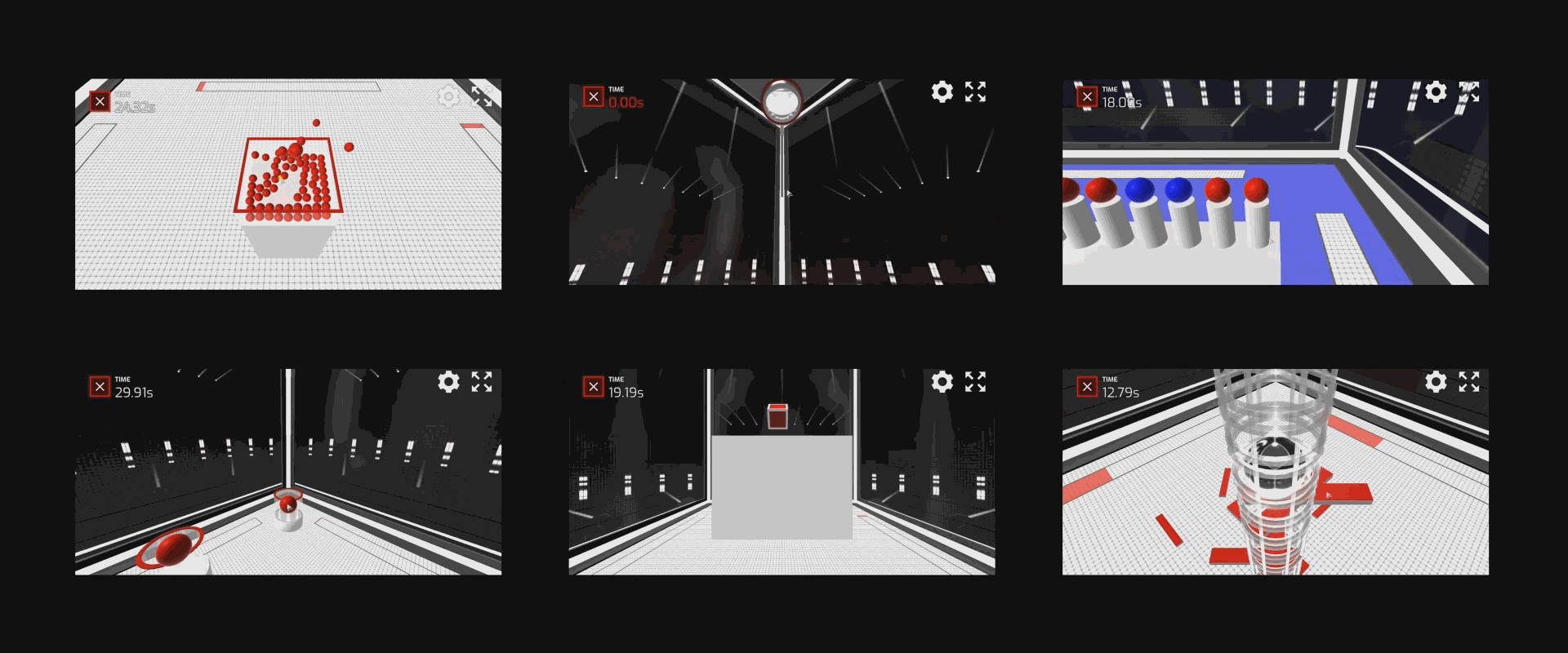 Set up the brand and its fans for a win.
I want something like this!
Dragon Army is the partner that can get it done.