Introducing a new product to multiple audiences
What we brought to the table.
New products are rare in the elevator industry. When TK Elevator — a global leader in the mobility solutions arena — launched a new elevator, they needed to build awareness and drive interest across multiple audiences. Ranging from architects, general contractors, and building owners, each of these audiences has its own needs and priorities. And each spends time in different places online. TK Elevator had to reach all of them.
Dragon Army analyzed existing research and metrics, conducted stakeholder interviews, and reviewed analytics. Using that information, we crafted a core narrative that included history, value propositions, a campaign tagline, and audience priorities. Then we developed a comprehensive design system that created a distinct look for EOX while staying true to existing TK Elevator branding. Together with a digital marketing strategy, this work equipped the TK Elevator team to reach each audience with messages and visuals that would resonate.
Messaging, Design Guidelines, Sales Enablement, Content Strategy & Production, Product Launch Strategy
Creating the look and feel for EOX was an immense effort, and by doing so Dragon Army really helped us on our way to a successful launch.
Director of Marketing, US & Canada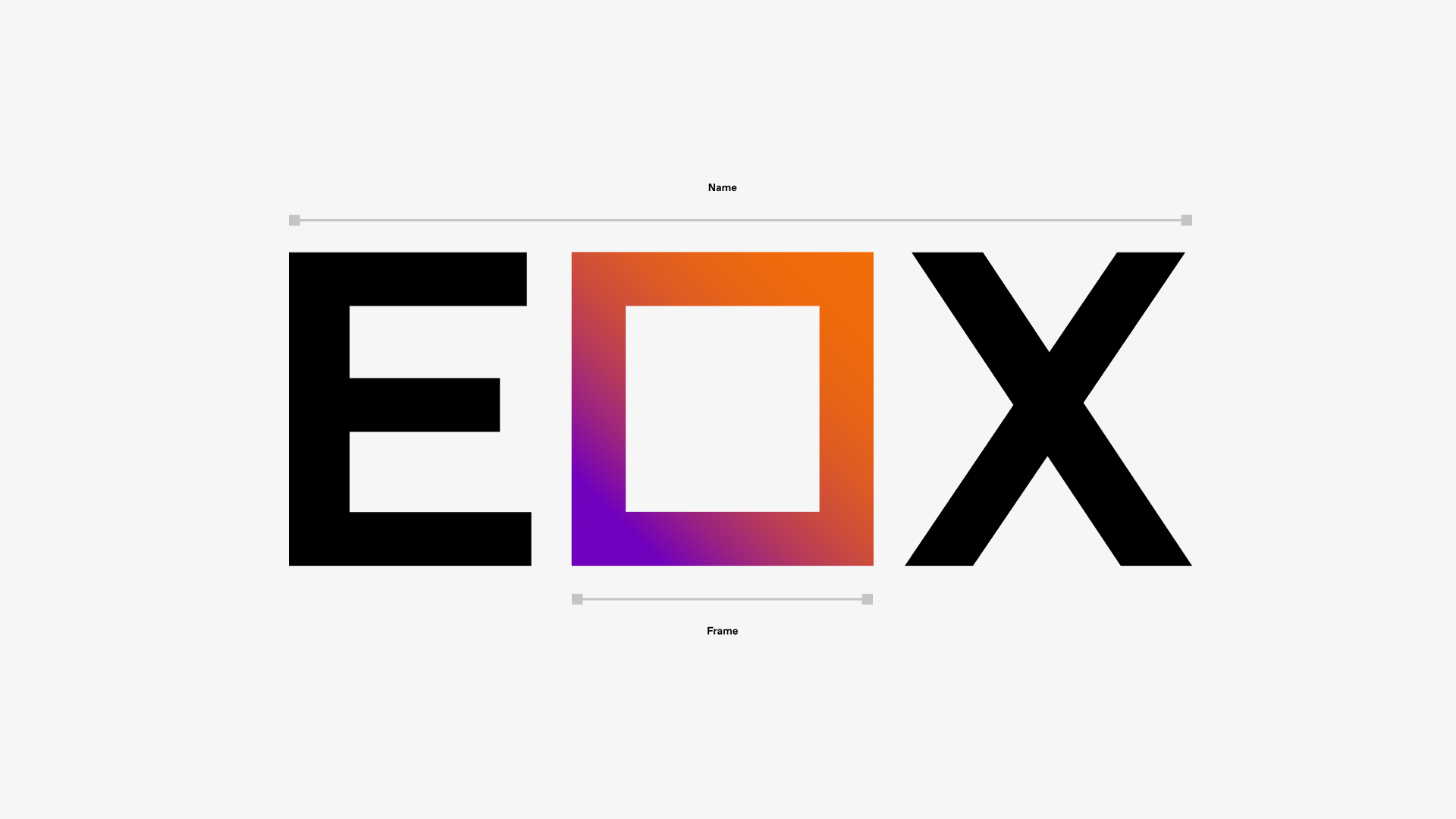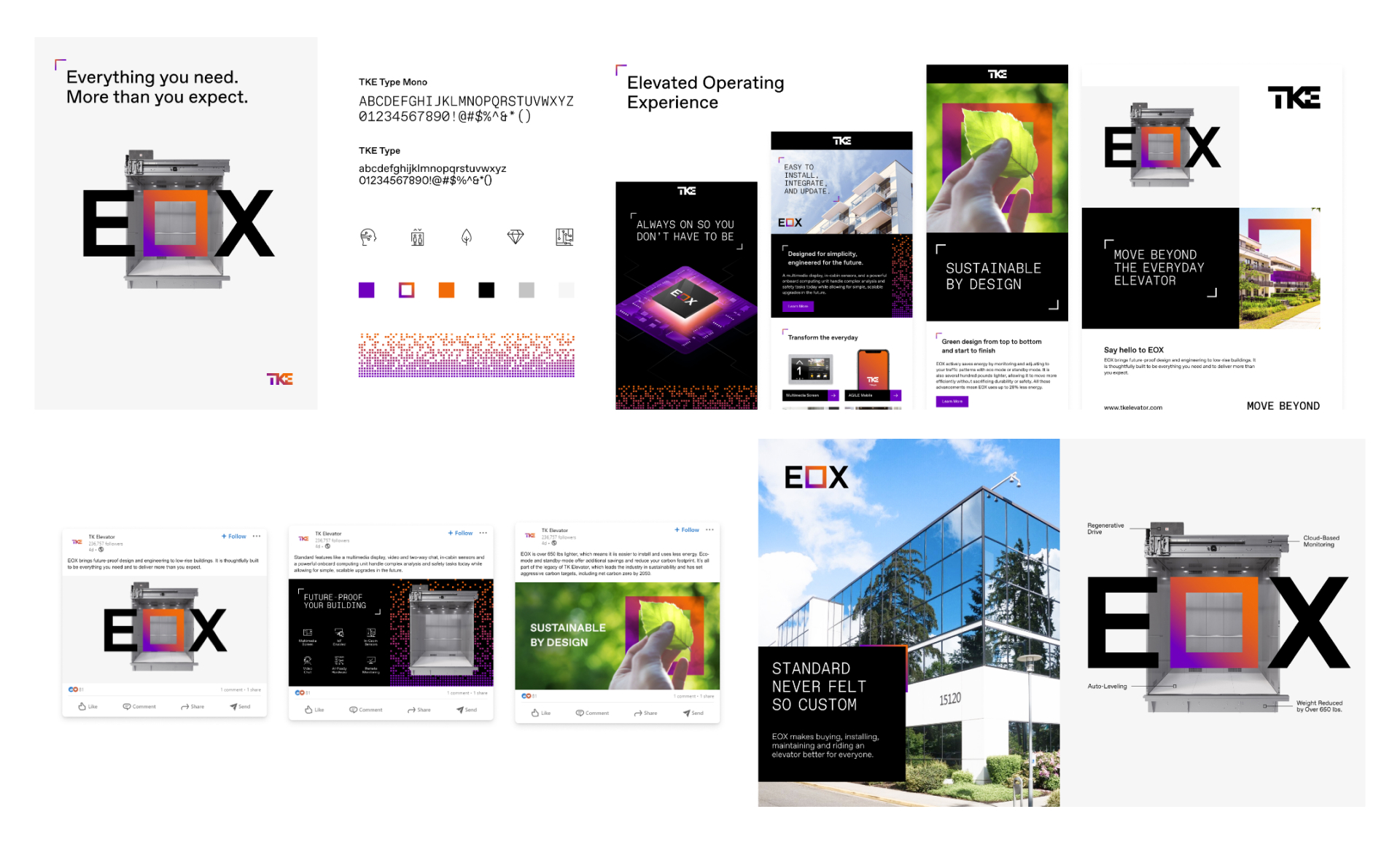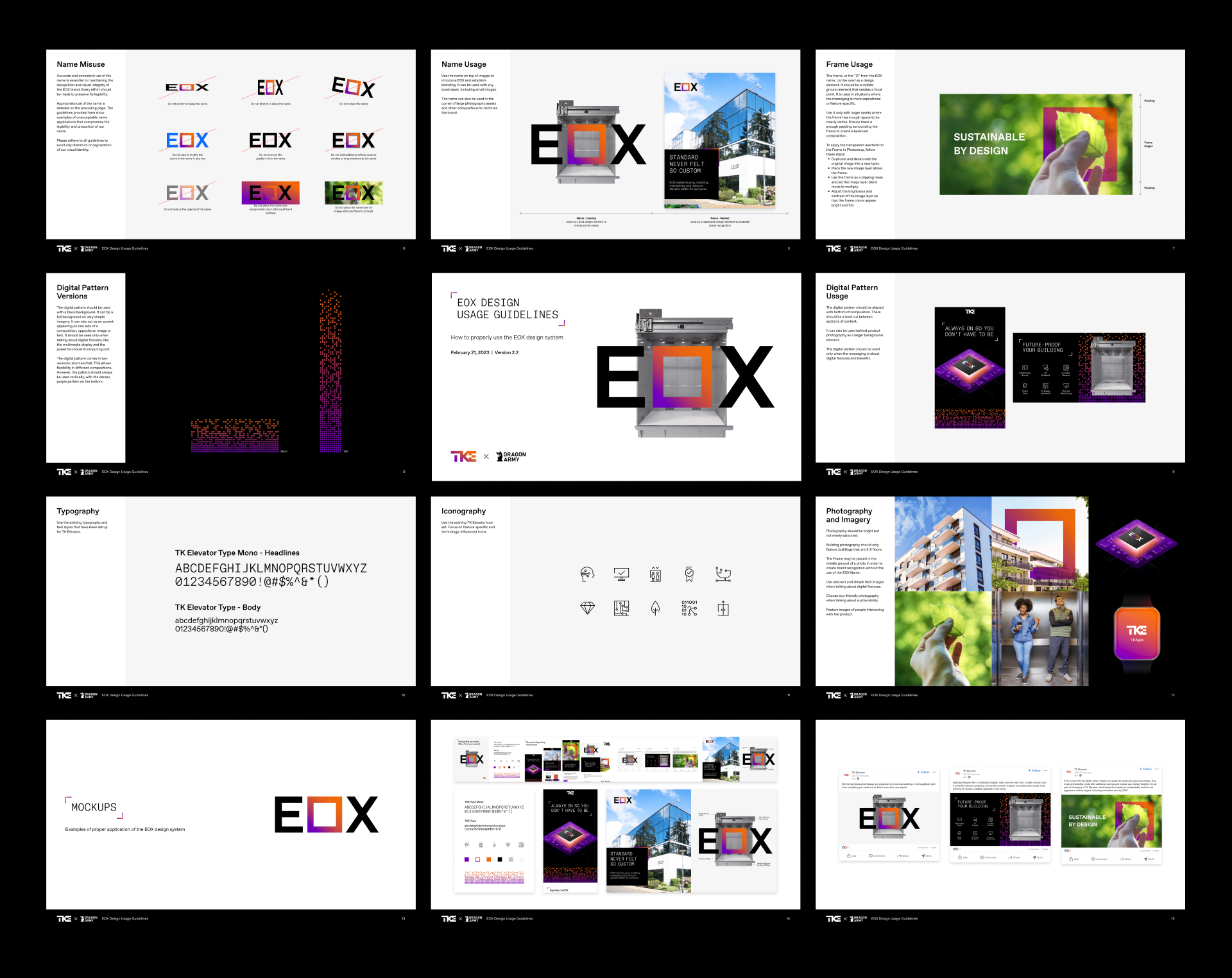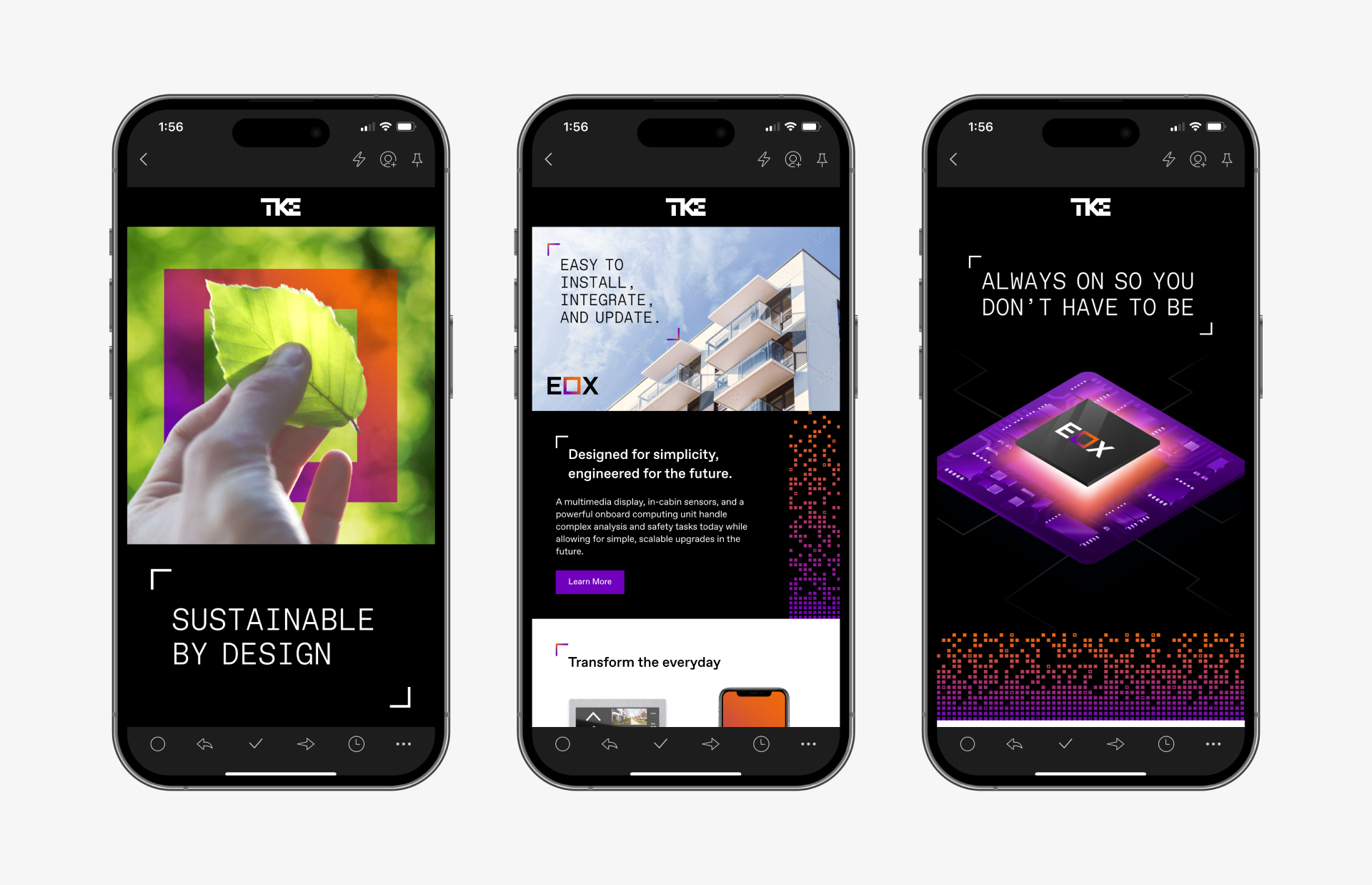 Equipping TK Elevator with everything they need to launch their new product.
I want something like this!
Dragon Army is the partner that can get it done.