Discover a Dragon Series: VP of Emerging Technology - Just Stanley
James Michael Stanley (known to all as Stanley) is a self-described busybody and tinkerer. The child of a traditional artist and a chemist, he naturally balances left-brain and right-brain thinking. Perhaps it's why he's so revered by his Dragons and our partners for his contributions as an award-winning designer and thinker. Whether he's working on a video game, a stunning app design, or AR-enabled street art, Stanley sees the world and his work through the system of design.
Share a project or partnership that gives us a snapshot into your work.
NFHS Network has been a great project for years. Over the course of this partnership, we have built a massive asset library to equip our teams to build web and mobile applications that can scale across numerous other platforms. It has been a significant development and design undertaking because we have built upon a huge streaming service. We have collaborated with the NFHS team for close to four years, expanding the work as they have grown and scaled, and solving problems together in creative ways. 
This big, beefy design and development project has allowed me and our team to learn as we go. We continue to expand our knowledge in immersive digital experiences. It's allowed us to use those skills for other great projects like The Atlanta History Center Olympic Experience, the Atlanta Celebrates Photography AR mural, and more. 
Through my work, I get to create connective tissue between intent, design, and development. I love getting to put the right buttons and design in place, knowing that in the end, people will be able to engage with stunning, stellar experiences. With great, trusting partnerships and projects like NFHS, we see the potential for design and development to create stellar engagements and interactions.
What attracted you to Dragon Army or why have you built your career here?
The story of Stanley and Dragon Army started a decade ago! I was making games with my friend and heard about this new game studio starting up. I checked out their site and it was nothing but a logo, a little text, and a sign-up form. Even though I didn't know anything about them, I sent them my information.
The team called and wanted to meet but I was going on my honeymoon the next day. So I dropped everything and headed over to meet with them right away. Within an hour, I was showing them the game I was working on (Robots Love Icecream). They loved it. It became Dragon Army's first game.
I've stayed because there is trust. We're not ruled with an iron hammer. I have always had design authority and the allowance to flex my creativity and skills. From the start, I haven't just worked on someone else's ideas, I have gotten to bring my own vision and ability to the work. We hold each other accountable. That foundation of trust has never changed, even as the company has grown and we've learned a lot.
What Dragon Army core value resonates with you most and why?
I'm stuck between Team First and Have Fun because you can't have fun if you aren't team first. We have fun because we know that everyone has each other's back. It's not a suppressive environment. The support shows up in how we acknowledge each other and how we encourage each other throughout the day. So for me, those two values are really big. And they've been with Dragon Army since even before we had a formal PVTV (Purpose, Vision, Tenets, Values) System on paper.
Give a snapshot into your day to help us understand your area of expertise.
My day is divided into two parts, the manager and the producer. As a manager, I spend time looking at forecasting, utilization, and making sure the team has everything they need to succeed. I might be leading a design team discussion, or facilitating a conversation between UI and UX about skills and tools needed for a piece of digital engagement work. Those collaborations allow me to connect the dots and help the development team know what is happening in UI and UX, and how it helps them with their work. And I'm a stickler for making sure everything is recorded and documented, so knowledge doesn't just live with me.
On the other hand, as a producer, I'm checking with the designers and developers to make sure they are supported and unblocked, and teaching them how to do what they need to do, and why. Seeing the progress they have made is so validating.
And in my own production work, I'm building tools to create games and figuring out how to creatively solve our client's challenges.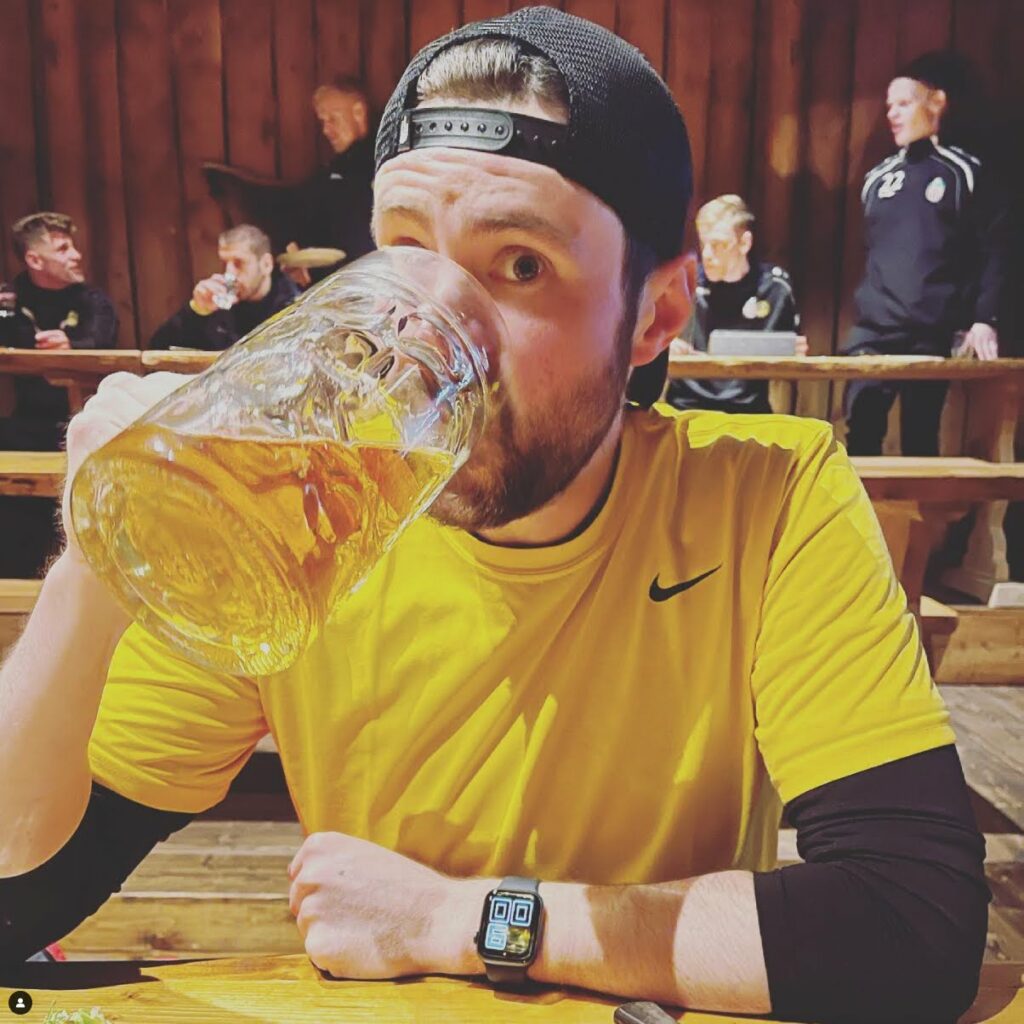 Hit him up! Get to know this fun, talented guy. We're pretty sure he'll be glad to grab a great beer with you.